Throughout the year, there is always a sporting event, fete or some other excuse for a celebration.  Here are just a few:
February
Pau Carnival – held over 4 days early in the month. One evening is Nuit de l'ours with a bear hunt, music in many bars and ends with a firework display. There is theatre and music in the streets with the grand carnival procession weaving its way around the streets on the Saturday.  
Geronce Carnival – held over two weekends in mid-February with concerts and dances, the highlight being the Carnival procession
March
Orthez Jazz festival – a five day celebration of jazz  held at the beginning of the month
Bayonne Ham Fair – held during Easter week since 1426.  Exhibitors share their know-how and their finest, most succulent hams as they compete for the status of best ham producer of the year. Sample the hams at the market and wander along the stalls surrounding the market along the bank of the river Nive and enjoy the free music as bands play in the streets and the famous Basque flute marching bands pass by.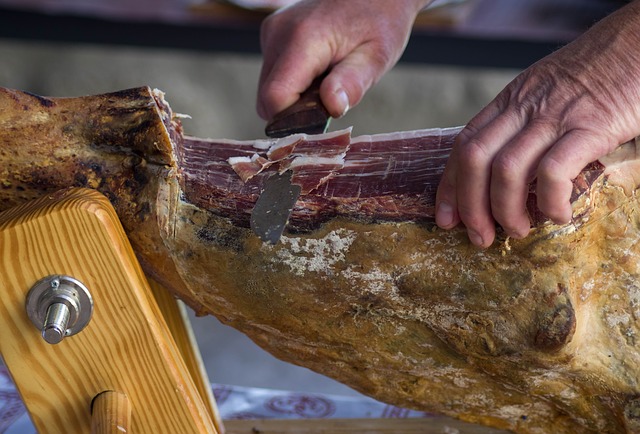 Pau Salsa Festival – held at the end of the month
April
World Salmon Fishing Championships – hosted by Navarrenx, Oloron Sainte-Marie and Sauveterre
May
Pau Grand Prix – held on the second weekend when the town turns into a mini Monaco
Pau Grand Prix Historique  – held the following weekend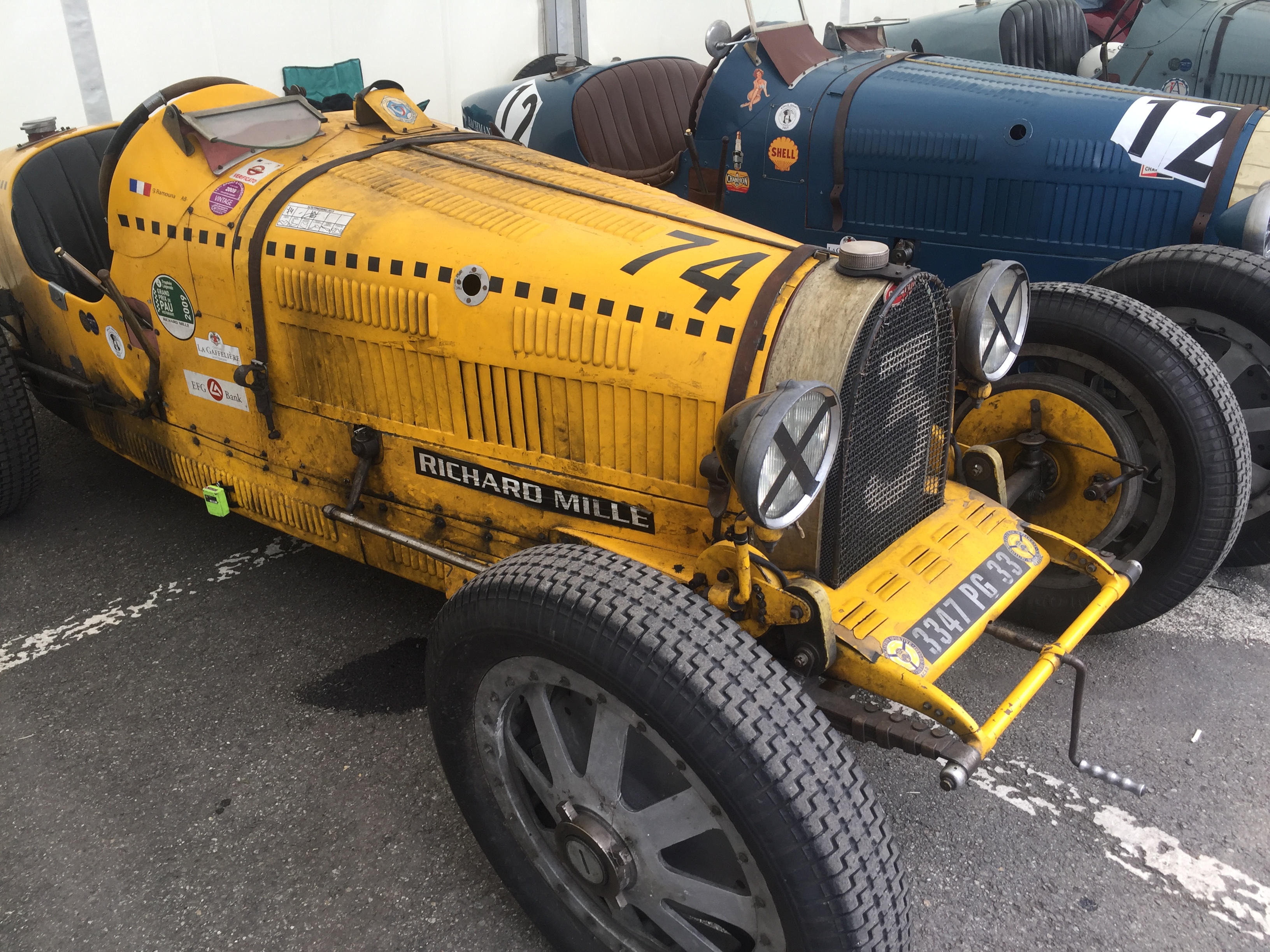 Laas Transhumance & Musical Festival – a celebration of cattle, sheep and goats being driven high up into the mountains for summer pasturing
Bayonne Chocolate festival – held during France's Feast of Ascension bank holiday weekend, Bayonne organises its Chocolate Days (Les Journées du Chocolat) in honour of its bitter, dark and cocoa-rich chocolate that has made the town famous for almost 4 centuries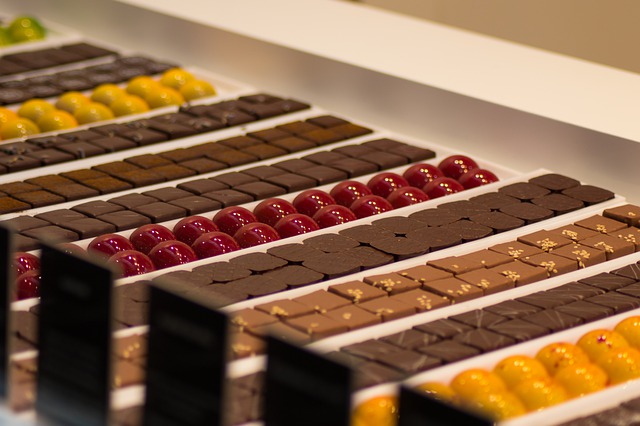 • Oloron Sainte-Marie Fair – an ancient fair dating back to the 14th century and held over Ascension bank holiday weekend.  A traditional competition is held to find the best farm cheeses from the valleys in eight categories, with 70 judges.  
June
Oloron Sainte-Maire Festival de Jazz des Rives et des Notes – held at the end of June and into July.  Held for over 20 years and featuring international acts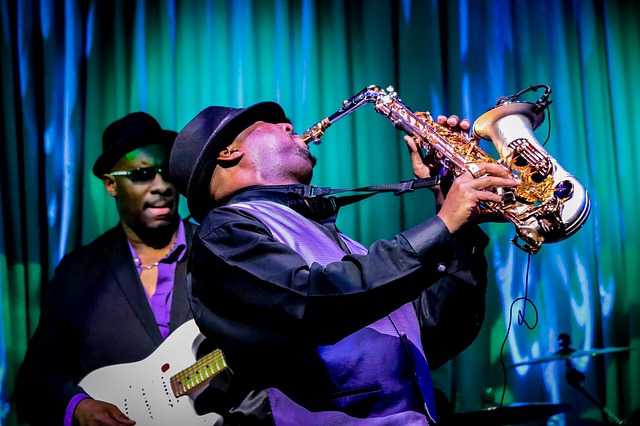 Pau Flamenco festival – held towards the end of month
Fetes de la musique (all over France) 
July
Tour de France in Pau – each year the iconic race has at least one stage in the mountains and one of which often involves the city. But you can catch it somewhere else in the region also.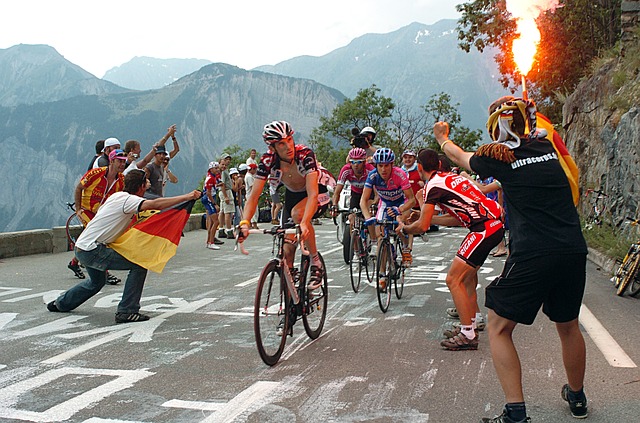 Laruns Transhumance Festival  – runs for 6 days in early July another celebration of the annual movement of animals into the mountains
Navarrenx Salmon Festival – held on Bastille Day (14 July) each year where amongst other things, teams compete to cook various salmon dishes
Festival des arts de la rue et du cirque, Fête des Sottises- held between 20 – 22 July in Salies de Bearn, it brings together street performers and it offers a great fireworks display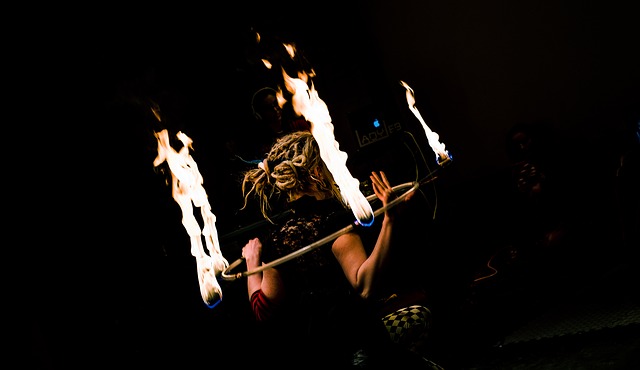 Oloron Sainte-Marie  – firework display on 14 July to celebrate France National Day
Biarritz Surf Festival – a 5 day long surfing fest with participants from all over the world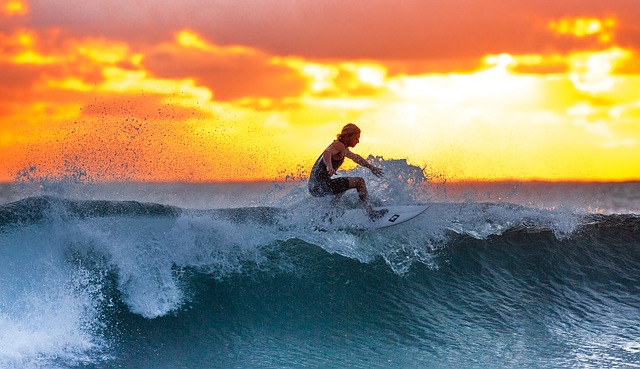 Bayonne Festival – is said to be the largest in France.  It is held over 4 days at the end of month when thousands descend on the town for a range of festivities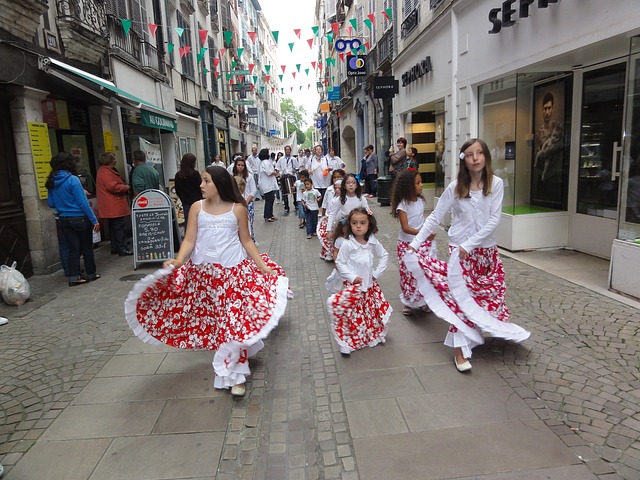 Etsaut Fête du Forage – held the last Sunday, an annual tribute month to the tradition of bringing cheese down from the summer pastures to be sold in the village square. Enjoy traditional singing and dancing – in Bearnese, French and Spanish
L'Été à Pau – a festival with theatrical and musical events taking place almost every evening from mid-July to late August, nearly all of them free
Marché des Producteurs de Pays – held on 19 July, in Sauveterre de Bearn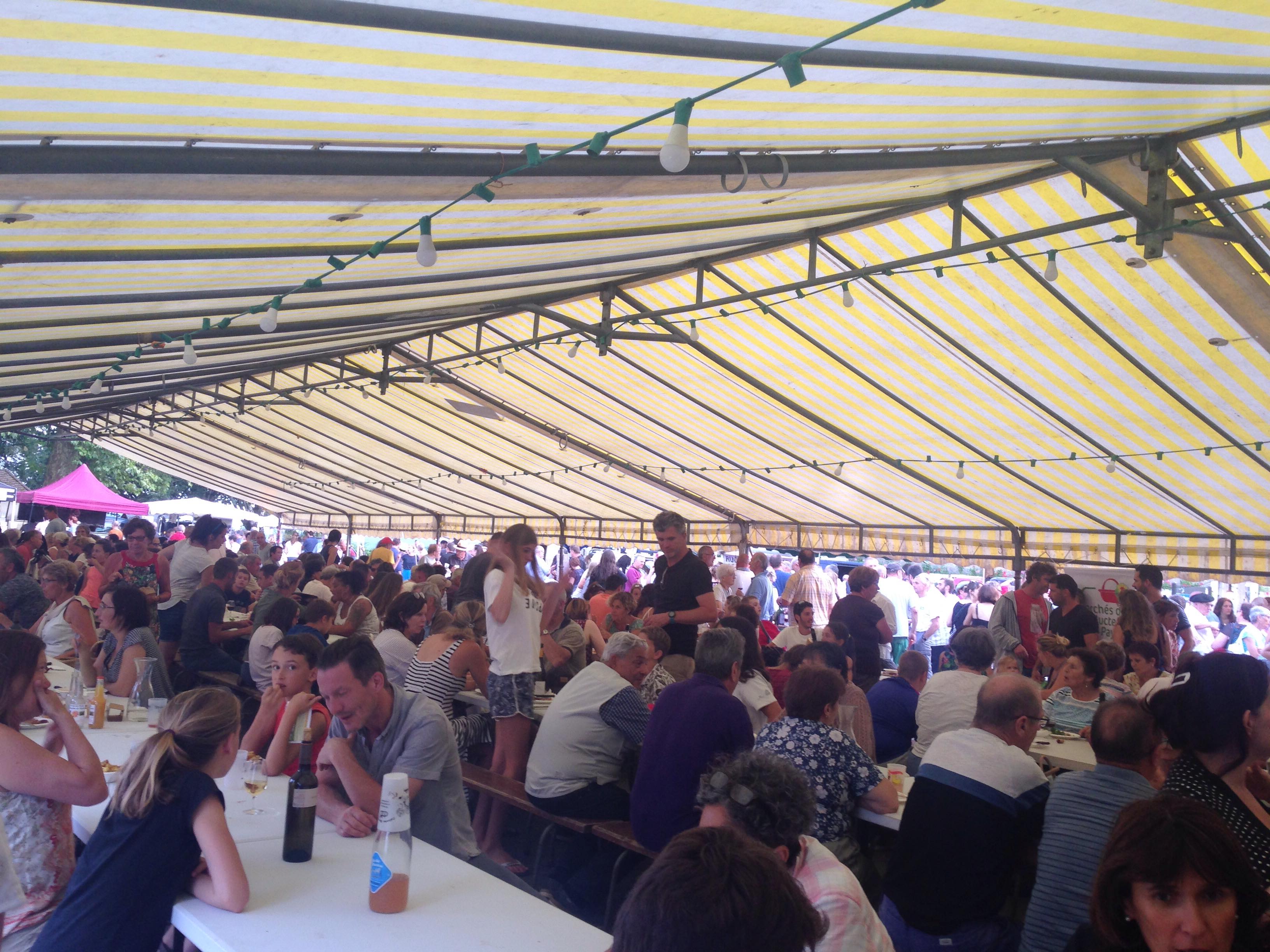 August
Festival of the Blonde Cow  – a large fair bringing together over 4,000 people in Sauveterre de Bearn to honour the importance of these cattle. Exhibitions, crafts, a market and a vide grenier take place, not to mention plenty to eat and drink.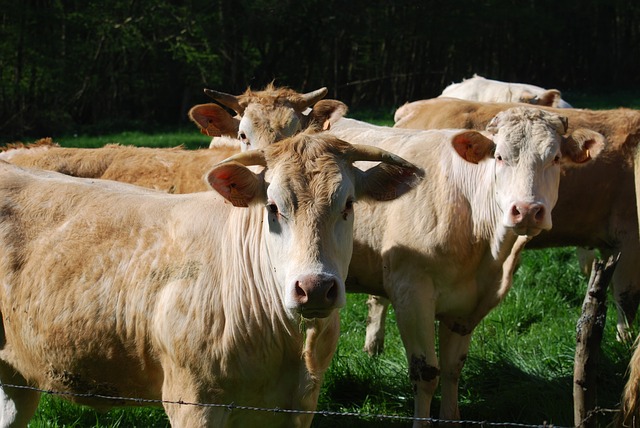 Escot Foire d'Agneau – held during the last weekend of August in the Aspe Valley, to promote Pyrenean lamb. Prepared every which way, the lamb is associated with other local produce, including cheese and Jurançon wines
Medieval Festival – held on 4 August in Sauveterre de Bearn brings together a display of medieval arms and armour, medieval music and combat competitions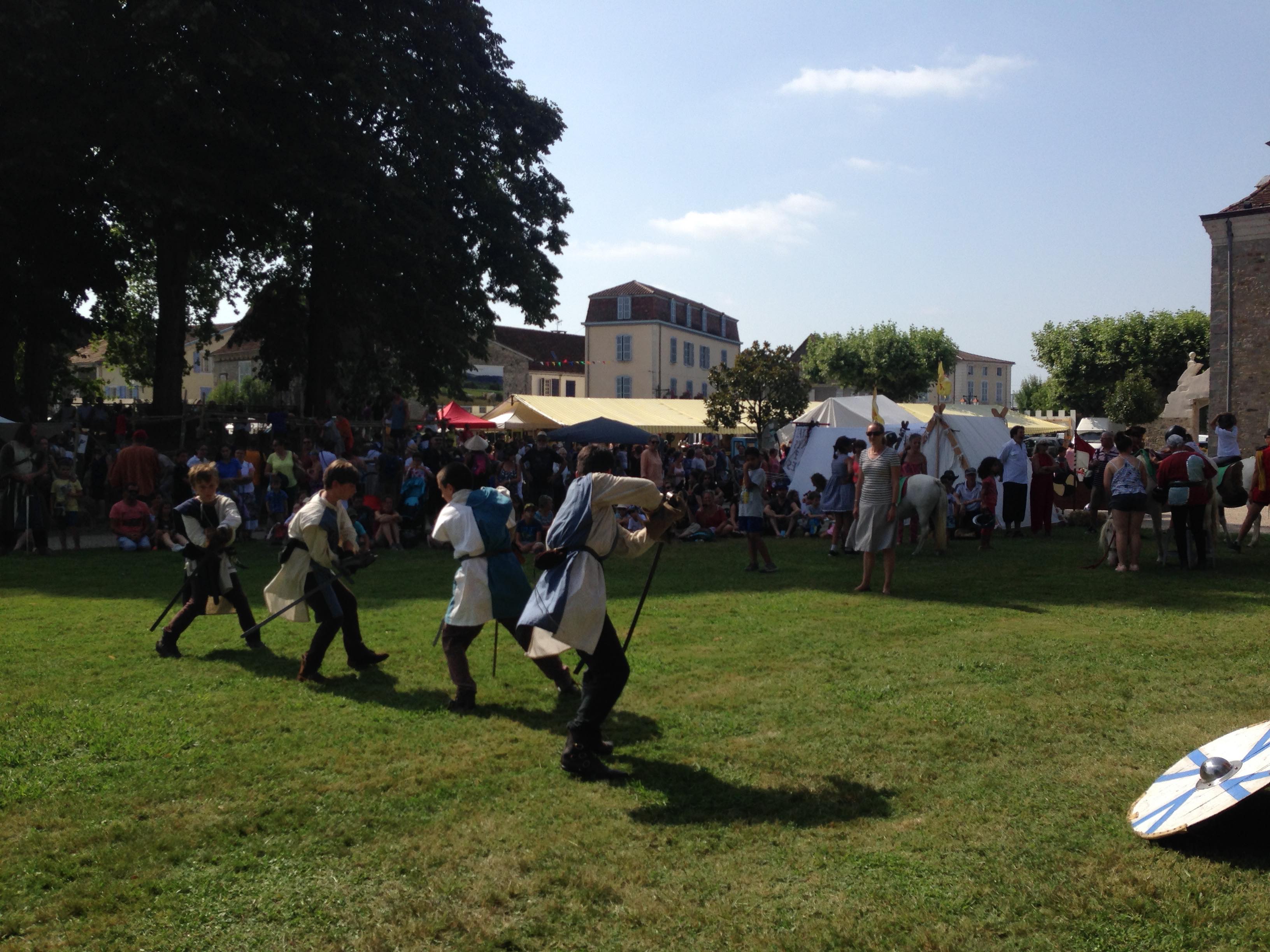 Les Fêtes de Navarrenx – 10 – 13 August, 
September
Salies de Bearn Fête du Sel – a celebration of salt held at the beginning of the month.  Featuring traditional games, such as the brine bucket porters' race and the carriers of herrades, traditional wooden vessels, carried by women on their heads,  a craft market,  parades of carts as well as a procession of the Guilds in ceremonial robes
Oloron Sainte-Marie – La Garburade – held on the first weekend, when participants view to become the garbure (traditional soup) champion. Traditional brass bands, a terroir fair and a grand banquet for over 1, 500 rounds off the championship.
Aramits Shepherds Festival – held over the 3rd weekend and celebrates the return to the valley of the shepherds and their flocks.  Over 4 days, with numerous activities: traditional singing, folk dancing, a cheese market and a pastoral dogs competition.
October
Laruns Cheese Fair – held the 1st weekend, it offers cheese and Jurancon wine tasting with around 100 stalls
Les Etoiles de Pau – held around the middle of the month.  It is one of three day events held world wide and attracts top flight international competitors
Basque Cake Festival – held in Cambo-les-Bains between 6-7 October, is a celebration of the Basque country's traditional cake
November
• Noël à Pau – commences at the end of the month and runs until New Year.  A Christmas market, a giant ferris wheel on the Boulevard des Pyrenees, evening aperitif concerts in Place Clemenceau and of course the excuse to enjoy the odd vin chaud.
December
Jurancon vineyards – open their doors on the 2nd Sunday. A celebration of the end of harvest and the chance to taste and buy.  There are banquets, concerts, exhibitions and of course the sale of produce 
Follow us